BrandBacker Content Showcases
BrandBacker Showcases help you to leverage content created about your brand and industry to engage customers across your website and social media channels.
Educate Your Customers
Help your customers learn more about your products and brand through content in showcases. Feature tutorials, guides and media around your product pages and social media channels to help your customers get the most out of your products.
Drive Engagement on Your Site
Turn your static website into a dynamic portal of content surrounding your brand and industry. Watch as customers engage with content on your site before and after making purchases.
Create Community & Social Proof
Show off the community surrounding your brand by featuring fans and influencers using your products. Create social proof by allowing visitors to visualize how your products are used by other customers through content.
Increase Conversions to Purchase
Build trust in the conversion funnel through curated content that instills confidence with your brand and products. Own the impression a customer has about your products before purchase with content and reviews to help their purchasing decisions.
Do More With Your Content
Don't let your content go to waste. Utilize content created about your brand or industry across your website, product pages and social networks.
Community Portals
Show off the community around your brand and products through a Community Showcase that features curated content created by influencers and your customers.
Product Galleries & Tutorials
Help educate visitors on your product pages with galleries of customers using your products and tutorial videos to help them how to get the best out of the product.
Industry & Topic News
Become a thought leader for your customers and industry by creating a Industry or Topic News section on your site with curated content that you want to highlight.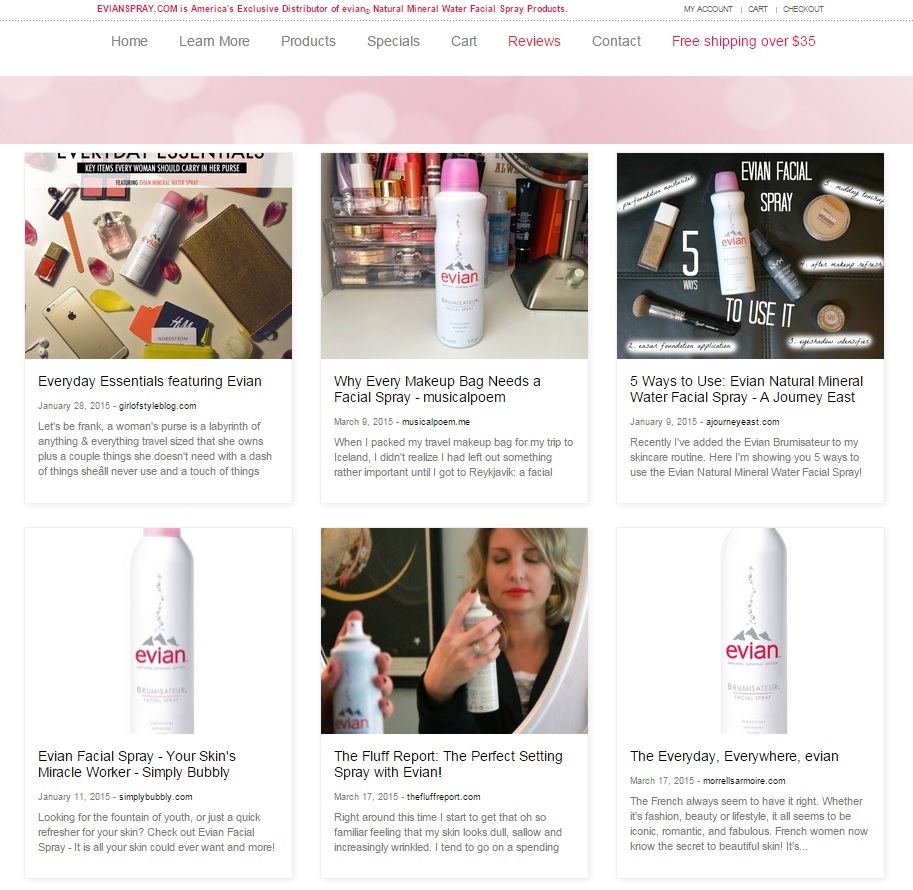 How It Works
BrandBacker Showcases feature discovery and curation tools that make saving and showing off content easy.
Discover & Collect
Use the Content Manager to collect content created about your brand or industry from across BrandBacker and millions of channels we monitor daily.
Curate & Organize
Use the Showcase Manager to easily organize the order of your content and update featured photos, titles and text for each piece of content.
Showcase
Publish content directly to your website through our easy to implement embed code. Make changes to content in real time without having to track down your IT Department.
Measure & Analyze
Watch as visitors to your site and social media channels start engaging with content. Discover which pieces of content your customers find the most engaging.
All Of Your Content In One Place
The BrandBacker Content Manager allows you to easily discover, collect and organize content from influencers working with you on BrandBacker and millions of others from across the web.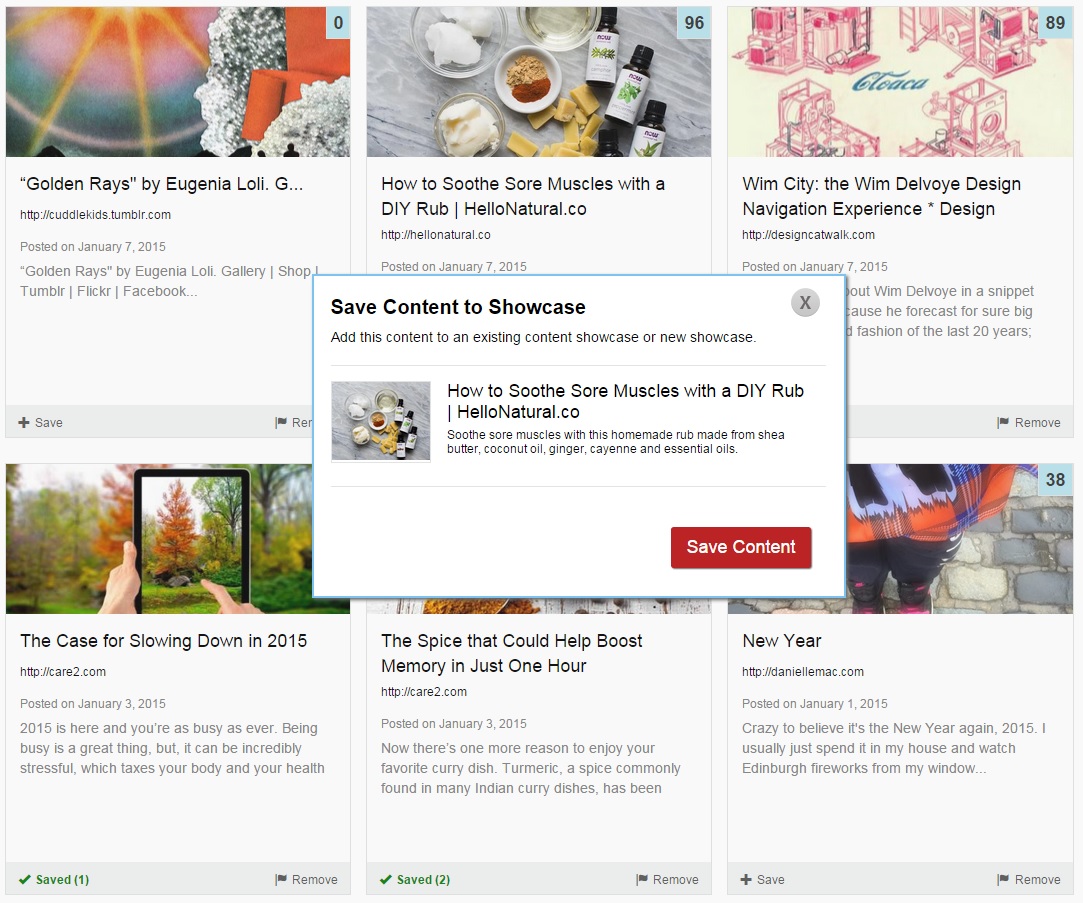 Articles, Videos, Photos & More
Find content being created about your brand and products from across millions of publishers that we monitor everday.
Content Scores & Analytics
Discover more about who's creating content about your brand with scores and metrics to understand content influence.
Save & Collect Content
Easily collect content that you want to use in the future and save content directly into your content showcases. Save content you find from outside of BrandBacker to your showcases.
Content That Moves At Your Speed
The BrandBacker Showcase Manager allows you to easily curate, organize, update and publish your content showcases in real-time.
Complete Control Over Your Content
Easily update the photo, titles, descriptions and links for every piece of content in your showcases. Drag and drop content into the order you want it to display.
No Coding Required
Add your showcase's embed code to your website and manage the content, look and feel of your showcase on BrandBacker. No need to bother with your IT Department!
Custom Skins & Integration
Work with a BrandBacker designer to develop a showcase skin that matches the look and style of your website.