Get Free Samples
Receive samples of cool new products to review and show off to your friends.

Monetize Your Blog
Make money promoting great brands. Set your rates and get paid per post not per click.

Develop Relationships with Brands
Get your blog in front of relevant brands and build a working relationship

Build Your Audience
Give your readers access to early products, discounts and giveaways. Find other great blogs to partner with.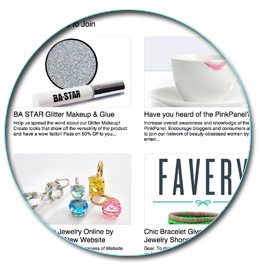 1. Receive Opportunities
Receive a feed of opportunities in your dashboard. Opportunity types include free samples, paid posts, discounts & early access.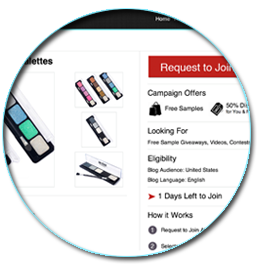 2. Apply to Campaigns
Apply to campaigns you're interested in. Brands then review applications and choose bloggers to work with.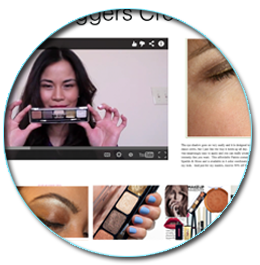 3. Create Content
Once accepted, you create content and submit it for brand review. Once approved, you publish your blog posts and share with friends.

We work with innovative companies in Womens Apparel, Cosmetics, Product Development, Skincare, Accessories, Shoes, Menswear, PR Agencies, Travel & more.
Join Our Community of Bloggers

Over 7,000 Bloggers use BrandBacker to receive new opportunities. Our influencers include Mommy Bloggers, Beauty Bloggers, Fashionistas, Vloggers, Menswear, Lifestyle Bloggers, Travel Bloggers & many more! Blogs of all shapes and sizes from all over the world are welcome to apply.
Sign Up & Get Started (It's Free)
We'll email instructions on how to verify your blog and review your request to join.